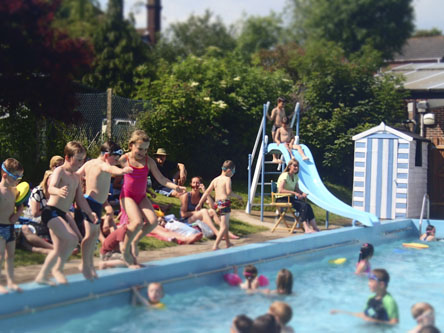 Please keep checking our website in news section for when the
Pool will is open at weekends

Please see our latest fundraising events


Please come and join in with the fun!
Located at St John the Baptist primary school in Findon Village our swimming pool is supervised, heated, clean and safe for both children and adults alike.
With onsite changing rooms and a waterslide our pool is fun for all the family, and is OPEN TO ALL
Jul 12, 2019
The pool will be open on Saturday 13th July 3.30 to 4.30. Advance notice: The pool will be closed on Monday 22nd July, as it is being used for the School Leavers' Party
Oct 1, 2018
The pool is now open for the 2019 season from May 17th. If you are interestied in joining the committee or helping out as a pool supervisor then please do let us know, we will be very happy to hear from you. Contact Sean on 07834 552984.