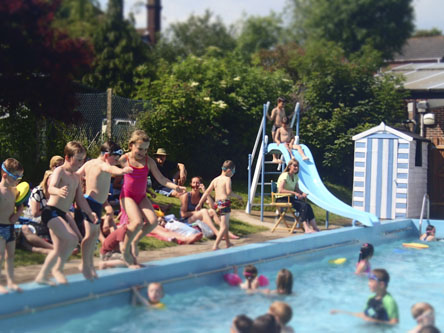 Please keep checking our website for when the
Pool will open in Spring 2018

Please see our latest fundraising events
Apply to join the new 100 Club
Please download this form to sign up!
Please come and join in with the fun!
Located at St John the Baptist primary school in Findon Village our swimming pool is supervised, heated, clean and safe for both children and adults alike.
With onsite changing rooms and a waterslide our pool is fun for all the family, and is OPEN TO ALL
Nov 14, 2017
Join the 100 Club and you will be entered into one of our draws.
Sep 11, 2017
The swimming pool is now closed for the 2017 season. Thanks to all who used the pool and to those who hepled to keep it open. See you in 2018 !
Sep 2, 2017
Unfortunately the pool will still be closed today.